Update: Since our preliminary cake choosing, we had to change our cake design due to some technicalities (unfortunately this cake design wasn't going to withstand the heat in Cyprus and would have to be made using  fake (plastic) tiers). We decided to settle on a simple, yet very beautiful and elegant cake. To top it off and add a little more detail to the cake, I chose to look for a cake topper that showed off our personalities (so many wedding cake toppers can be so bland and don't have anything special about them that reflects the newlyweds). My fiance is yet to see our cake topper (in fact I have not even told him we have one – it is going to be a surprise so I hope he won't read this), but I opted for two grey elephants (matching well with the grey band around each tier) reflecting our African backgrounds and an added All Blacks rugby ball, as my fiance is a 'die hard' All Blacks fan – so I am hoping he will love this added detail when he sees our cake! I found a wonderful lady, Kate, on Etsy.com who makes personalised wedding cake toppers, and she was fantastic and the end result is exactly what I had hoped for. To find Kate on Etsy, please click HERE, and check out our cake design and topper below!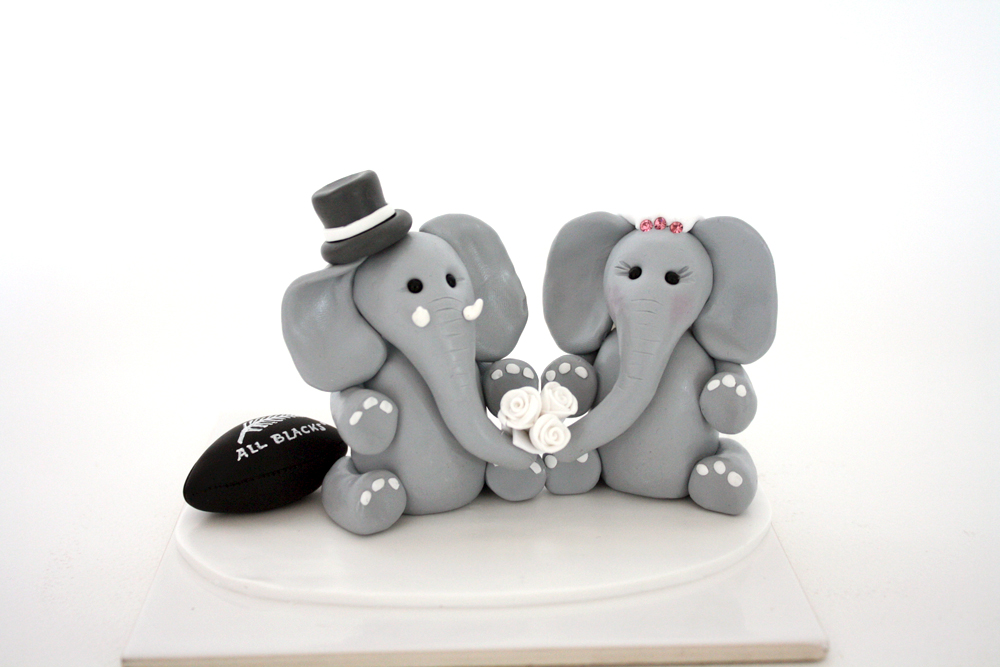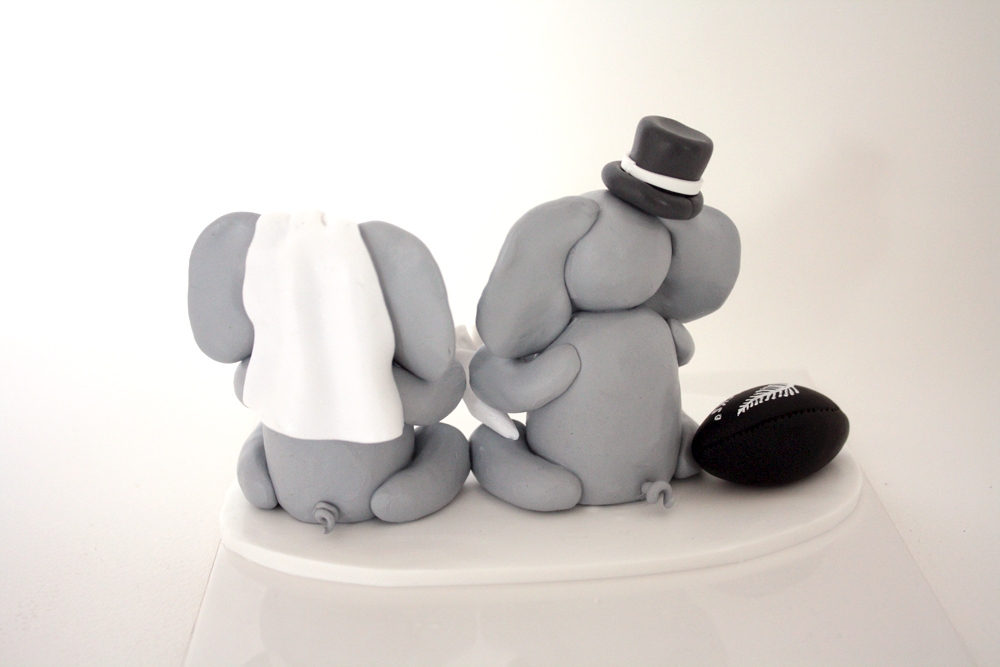 In this day and age there are so many unique and beautiful cakes on offer, which makes it really exciting when choosing a cake for our wedding. I used Pinterest A LOT to search for wedding cake designs, as well as bridal magazines and Google. A simple white cake is always beautiful, but you only get married once (hopefully) so why not choose something a little more daring and unusual?
After much decision, I finally chose a rustic cake that fits in with our aqua/mint blue colour theme, and I have also included a portion of my wedding cake portfolio below, to help you find your perfect cake design.
More Designs….
This design was a close contender…
As was this design…
—————————————————————————————————————————————-